A Rare Partner in Rare Disease
Commercialization services that help orphan drugs reach their potential
A Rare Partner in Rare Diseases
Commercialization services that help orphan drugs reach their potential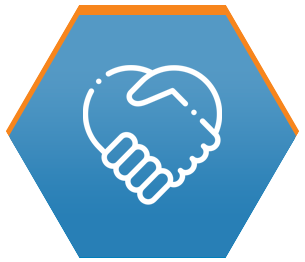 A Partner to Patients
Helping people inspires us. Rare diseases often have patients faced with few to no options to turn to for hope. Knowing that we can extend lives, or even save lives, while also bringing a sense of hope where there wasn't one before, reminds us why we work with rare disease treatments every day.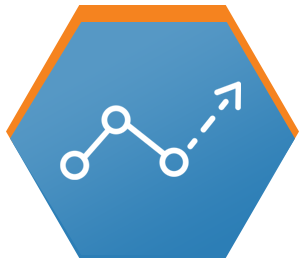 A Partner for Progress
Everything we do moves the rare disease treatment space forward. Making new inroads not only benefits us as a company, but other orphan drug companies too. We have helped pioneer legislation in favor of rare disease treatments for 30 years, and we plan to keep doing it for the good of our partners, our competitors, but, most importantly, all patients with currently unmet medical needs.
As America's first exclusively orphan drug company, RDT has been a trailblazer in many ways.
Helped get one of the first orphan drugs achieve approval under the Orphan Drug Act of 1983
Lobbied to reduce annual FDA fees for orphan drugs that served an unmet medical need but may have been considered low revenue products
Worked with international manufacturers to bring rare disease treatments to the US by navigating FDA regulatory requirements
Two-time award winner from the National Organization of Rare Disorders (NORD) for achievements in humanitarianism and progress
Expanded rare disease considerations beyond rare chronic conditions to rare acute conditions as well
RDT: An Award-winning Rare Disease Company
Two-time NORD award winner
RDT: An Award-winning Rare Disease Company
Two-time NORD award winner
2012 Partner In Progress Award
This amazing anecdote puts into context how impactful ANASCORP® has been, leading to recognition from NORD.
Wayne and Dawn Bray live in Arizona, where the majority of 20000 scorpion stings occur each year. In 2002, a scorpion stung their two-year-old son Dally, leading to complications that ultimately took his life. This devastating event left the Brays with painful memories of desperately seeking help for sudden and frightening symptoms.
A few years later, their son Morgan also suffered a scorpion sting. The family rushed him to the nearest rural hospital and, from there, he was taken by helicopter to a Tucson hospital where he was given an experimental anti-venom that saved his life.
That product was ANASCORP®. Morgan was included in the clinical trial of ANASCORP that helped bring it to market.
After learning of the FDA approval, Dawn Bray said she felt "joy and elation" that this treatment would now be available to other families going through what her family experienced with Dally. It leaves her with a feeling that her son "didn't pass away in vain," she says.
NORD recognized RDT for their ability to bring new rare treatments to market that can change families' lives.
Watch this video from the award event:
2000 Humanitarian Award
In June 2000, NORD recognized the President of RDT, Milton Ellis, for the development of ORFADIN®, a treatment for children with hereditary tyrosinemia type 1. This condition is a life-threatening genetic metabolic disease affecting infants and children.
Abbey Meyers, then President of NORD, said, "It's an honor for me to present Mr. Ellis with this Humanitarian Award. His efforts to help find relief for those suffering from a variety of rare disorders goes way beyond the norm. Mr. Ellis and his company, Orphan Pharmaceuticals USA, Inc. (now named Rare Disease Therapeutics, Inc.), are continually searching for ways to assist patients and their families."